PASSPORT FUNDING:

The road to person-directed planning for an individual living with a developmental disability.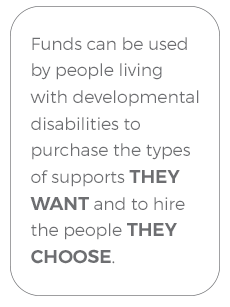 The Passport Program is designed to support the full inclusion of Ontarians with developmental disabilities in all aspects of society, focusing on independence, dignity and self-determination – all adults with a developmental disability are viewed as valued members of the community.
Developmental Services Ontario manages applications for all provincially funded developmental services supports for adults living with a developmental disability.


Goals of the Passport Program include:
Helping young people transition from school to adult life

Promoting social inclusion through the use of community resources

Increasing opportunities to exercise personal choices and decision-making

Fostering independence by building upon an individual's abilities and developing new skills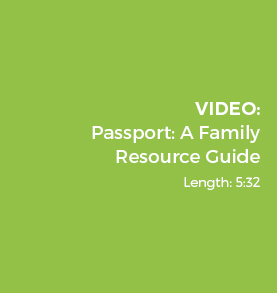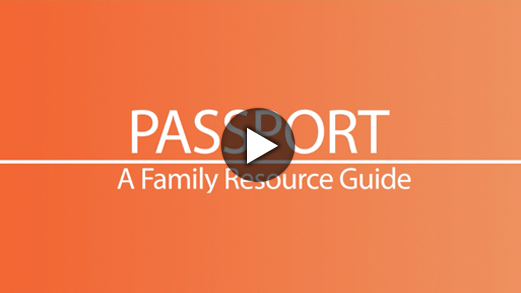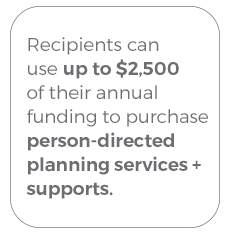 Adults 18 years or older with a disability are eligible. A student aged 16 or 17 may apply to Passport while they are still in school, but the application cannot be funded until the person has turned 18.

Funding depends on available resources, so apply as early as possible.
Contact Developmental Services Ontario(DSO) to apply. If eligible, staff will help you complete an application package to assess your needs and connect you with available services and supports, through your local agency.
Managing Passport Funding
Once your funding amount has been determined you have three choices:
Managed by a Local Agency: You may choose to have a local agency administer your funding, develop a person-directed plan, and find and manage qualified support professionals. This service ensures all reporting procedures, financial accountability and required service guidelines are met. There is an administration fee (up to 10%) for this service.
A combination of each of the above.

Spending Passport Dollars


Passport funding can be used to help a person train for a job, participate in volunteer activities or even start a company
A portion of funding may also be used by caregivers to take a break from their responsibilities – for respite support. This can be scheduled during the day, evening or weekend, and can be in-home or out-of-home
The maximum annual amount of funding a person can receive through Passport is $35,000
To learn more about Passport Funding visit
www.passportfunding.ca
.