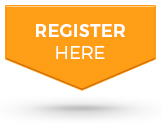 Join this webinar to gain a basic understanding of Individual Education Plans (IEP's) in Ontario, the IEP process and how families and caregivers can prepare and participate in IEP meetings. We will discuss what you can do to ensure your child's IEP is implemented and up to date and share strategies for influencing an IEP to achieve long-term goals.

This webinar is relevant to families who want to gain a better understanding of the IEP, are new to the process or for families who want to seek support from schools to prepare for life after high school.

This webcast includes a Q&A with our panelists.