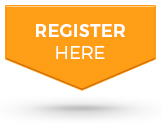 An Individual Education Plan (IEP) lays out instructions for educational supports and services for all students who are identified as an exceptional learner. The Ministry of Education mandates that a student's IEP is reviewed and revised at least once per year. Families that treat IEP meetings as a routine process may be missing an opportunity to influence the opportunities available to their child.

If your child has an IEP, join us to learn how parents and guardians can use the IEP process as a planning tool to reach long-term goals. In this webcast, we'll discuss the basics of an IEP, the types of conversations you can have to direct your child's education, and a few strategies for keeping everyone accountable for the implementation of your child's IEP.

This webcast includes a Q&A with our panelists.