---

Visiting craft sales. Baking cookies for neighbours. Volunteering for a food drive. Getting involved again can feel amazing.

But life also feels chaotic. We're still dealing with Covid stress, loss and upheaval. We're still coping with constant change.


---
For expert advice on coping and moving forward, see our guide Staying Healthy & Motivated. As Dr. Yona Lunsky says, "Celebrate the trying and not the outcome. Success is being brave and stepping out the door. It gets easier with time."
---

Despite the unknowns, we can take steps. Time to help your loved one live their best life. Now. And in the future.

No need to travel this road alone—especially as Covid carries on. We can share ideas, advice and support with like-minded families. Read on for doable ways to find a community that is right for you!
---
Networks are family-created and led. Members share ideas, connections and resources. Plus they connect for fun and recreation. Since Networks meet virtually during Covid, it's a perfect time to check them out.
Sue Simpson, Executive Director of the Waterloo Region Family Network gives this advice:
"Reach out to the closest Network to see if it's helpful. Even if you make one connection, it's valuable. It's very special to be surrounded by people who 'get it.'"

Try this:
Family Network Online Social Events. An easy, no-commitment way to meet other families. Sign up for a virtual night of crafts, music, games and more.

Families say:
"I don't feel ready to get involved in a formal Support Group. But I signed up for a free online Family Network class in intuitive art. We're all parents/caregivers. It's been a joy. I might reach out to the Network again to check out other offerings."
"Meetings build us up when we're feeling down. Seeing a friendly face is really helpful. Relationships build—even though we're online." Sue Simpson, WRFN
"It's incredibly rewarding to share my experiences, challenges and successes as a mom of a child with special needs. I don't know who benefits more—me or the parent I'm mentoring."


Resources:
---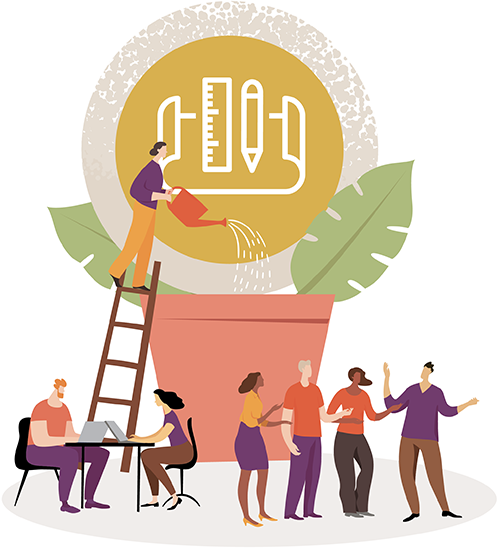 Want to explore future planning? Thinking about options for home? Or ideas for employment? If you've got a goal, there's a crew for you. Join other families to share ideas, get support and take action. And make some new friends who "get it."
Try this:
---
Sometimes, hanging out with folks in the same boat can really fill your cup. Perhaps you're all parents of preschoolers. Or all dads. Or young adult siblings. Whatever your situation, there's a meetup for you.
Try this:
The Sibling Collaborative. Powerful peer support for siblings. Offers facilitated peer-to-peer support at online meetups. Also a closed Facebook group for sibs, e-newsletter etc.
Families say:
"When I went to an all-day event for young adult sibs, it was the first time I met people in my situation. It felt like a huge relief. I'm also part of online meetups and Mentorship meetings. It's nice to know I can reach out to other sibs for support and to commiserate."
"When my daughter was born, I joined a local Down Syndrome Support Group. I met parents of older kids. It helped me see a positive path to the future. Now, my daughter's a young adult and it feels wonderful to support younger families."
---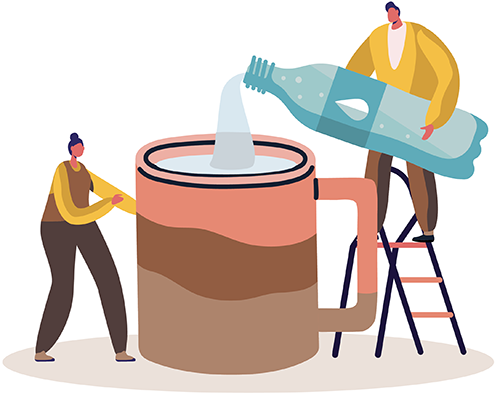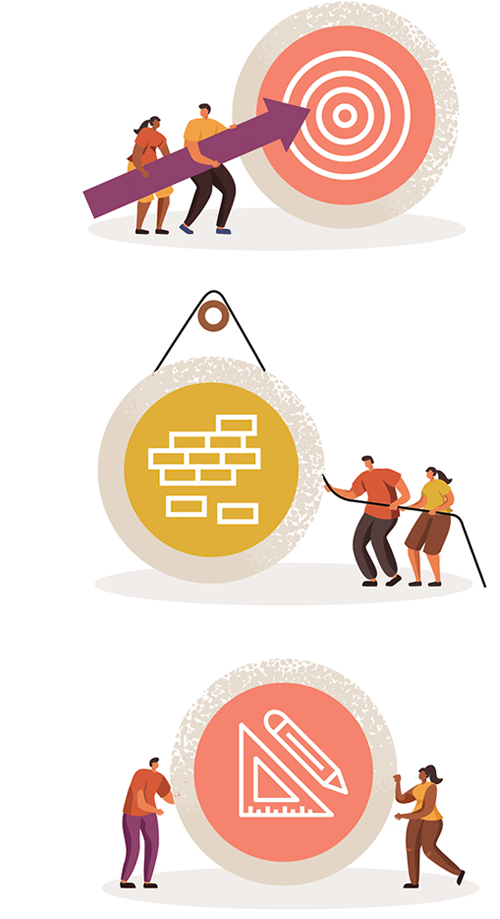 We're not the only ones who need a network. Our sons and daughters can thrive with a circle of supportive friends and family members. This network can help your loved one reach their dreams for a full life.
Try this:
Families Say:
"When my daughter left high school, her Support Network was key. Members helped her find part-time paid and volunteer work. Plus, they helped her reach her goal of staying overnight at home alone. During Covid, they've stayed in touch online."

---
Covid has opened the door to Zoom connections across Ontario and beyond. We can share our worries, experiences and next steps—without even leaving our homes. Priceless.
Hankering for local conversations too? Reach out to families in your own community. Suggest a coffee, walk or online meetup. Who knows where that may lead?
We're in such promising times. We have so much: Vaccines. Strategies to stay healthy, optimistic, and connected. Ways to get involved. And, most of all, we've got each other.
---