The creation of a personal network helped this father and son build a new reality.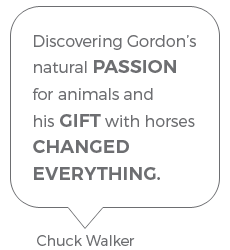 Gordon dropped out of high school in 1989. Withdrawn and isolated, he had no interests, friends or direction. The general view was that Gordon's developmental disabilities caused him to be antisocial; he would never attend college, work, marry or otherwise be able to look after himself.
When Gordon's mother passed away, his father Chuck was forced to envision the reality of Gordon's future once he, too, was gone. Concern for his son's wellbeing turned to desperation. In fact, it was this circumstance which led Chuck to become one of the founding members of
PLAN
.
As Chuck worked alongside other parents innovating new solutions for their sons and daughters with disabilities, many positive changes unfolded for Gordon – changes which forever altered the lives of both father and son.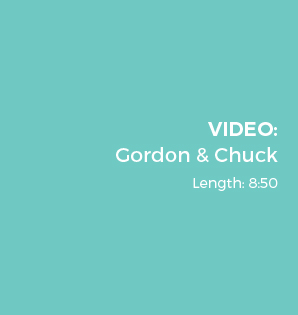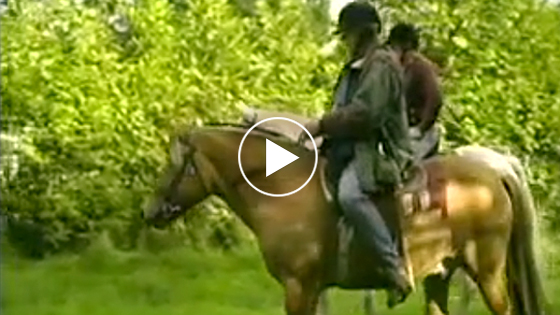 Gordon was among the very first individuals to benefit from a groundbreaking new idea: uncovering passions and creating personal networks would open the door to real inclusion, contribution and lasting relationships – all of which would help create a safe and secure future. For Gordon, it worked beautifully.
As Gordon's confidence grew, he learned to look after himself and moved into his own apartment. Chuck was able to relocate to the seaside to pursue his own passion as a marine biologist. Each weekend Chuck would make his way to Gordon, so they could spend quality time together.
Gordon passed away from a heart attack in 2011 at the age of 58, after decades of passionate and independent living. Gordon's long-ago facilitator and friend Ryvr is still in touch with his dad Chuck, who turned 94 this past December. Gordon still occupies a very special place in her memories.

I miss Gord all the time. I still live close to where he lived and when my husband and I go by his apartment we always say Hi to him, and that we hope he's riding horses in heaven and we'll join him some day. I sometimes see him in characters around Vancouver or hear his laugh.

Gordon was one of those great souls who walk this earth giving his heart to all that he cares about … his hat and coat still hang in the barn where he used to work.

~Ryvr Tupper